Is your AC sluggish and inefficient? Get expert Chicago AC filter replacement service when you call (630) 406-9082 today.If you are looking for an AC filter replacement we will send someone to your home or business to inspect your AC and replace any clogged filters so you can get you air conditioning running smoothly again. Check out our amazing coupons and discounts when you click here.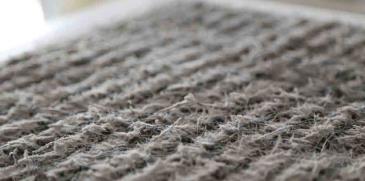 Well-informed homeowners know that a clogged, dirty AC filter means an air conditioning system that isn't running as efficiently as it should. They also know that an inefficient air conditioner means higher energy bills, and no one wants that. The key is to change your filter before it becomes congested, so your AC never has to work any harder than necessary.
You can read through a list of reviews of our services from people in your area when you click here now.
The Need for a Clean AC Filter
Most people know that an air filter is designed to filter out particles and debris that you don't want circulating in the air in your living space. The thought of sleeping peacefully and breathing in dust and dirt, or even worse, mold spores, is quite unsettling. That's one reason your air conditioner comes with a filter, and why it should be clean at all times.
When it gets clogged, some of those particles end up getting into the air ducts and into the air you breathe. A clogged filter also makes it more difficult for the chilled air to get through the filter, so the AC has to work that much harder to meet the temperature you set on your thermostat. Changing the filter when it gets dirty solves both of these problems.
How Often Should It Be Changed?
Depending on where you live, whether or not you have pets and smokers in the house, and how much you use your air conditioning, you should probably change the filter between every three to six months. The real answer is change it when it's dirty, but that's a little too generic for some people. To be safe, check the AC filter every month during the AC's heaviest usage, then adjust accordingly. It's really all about efficiency, and since an AC filter is inexpensive and easy to change, being a little extra-cautious won't hurt. If you aren't comfortable making the change yourself, just call your local cooling expert to come in and replace it for you.
HOW ARE WE DIFFERENT?
What sets us apart from other HVAC companies?
We have been around since 1985, and have over 30 years of experience.
We serve over 200 towns throughout the Chicago area including, Saint Charles and Batavia.
Our team is NATE and EPA certified, and comply with industry codes and standards.
We do not subcontract our work to third parties. Your technician is a full-time professional at TDH Mechanical, handpicked by Tim himself.
We have a team of loyal HVAC professionals, some of whom have been with us for several years. This results in dedicated experts who are interested in building long-term relationships with our customers.
We are authorized Trane dealers and offer the Trane Satisfaction Guarantee.
Top notch, truly personalized service from start to finish. No matter the extent of the job.
There is no problem too small or overwhelming for our team to tackle. We treat each and every service call with the same level of urgency, whether it's a new furnace installation or air duct cleaning. All of our HVAC technicians carry a customer-first mindset, allowing you to benefit from unparalleled workmanship and a close attention to detail. Our goal is the same as yours: to help you experience a truly comfortable home environment without unexpected interruptions from your heating and cooling system.