Do you need professional Chicago heat pump repair, replacement and installation service? Give us a call today at (630) 406-9082 so we can send a qualified technician out to determine the nature of the issue and find a cost-effective solution. Find exciting online deals and coupons when you click here.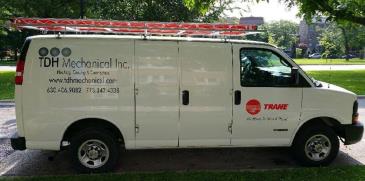 If your home uses a heat pump to provide comfort throughout the year, you already know how efficient and convenient this system can be. With all the heating and cooling methods available out there, it's always advisable to find one that fits your budget, ideals and overall preference. A heat pump is an older technology that is growing in popularity among homeowners due to its ability to provide quality heating and cooling, depending on the time of year.
You can read through a list of reviews of our services from people in your area when you click here now.
The Heat Pump at Work
When a heat pump is working, it is circulating a refrigerant through a continuous cycle of evaporation and condensation, transferring heat from one spot to another spot. Depending on what kind of air is needed at the time, a heat pump will replace the warm summer air with cooled air or the cold winter air with warm air. A heat pump doesn't require additional energy to operate, as it uses either the outside air or ground temperatures to change the indoor temperature.
Heat Pump Advantages
When a heat pump system is in place, you have fewer moving parts getting the job done, which translates to less maintenance and less need for repairs as the system ages. Heat pumps are also more energy efficient than systems using electricity, natural gas or propane, so there is a saving on your energy bills. Many homeowners consider heat pumps more of an eco-friendly option, which helps the conscience feel good on top of the financial savings and ease of use.
Finding an Experienced Service Provider
Having your heat pump repaired or having a new one installed in your home requires professional service, not a DIY approach. Despite the fact they are easy to run and maintain, heat pump systems are still complex mechanisms filled with wires, pumps, condensers, coils, pipes and ductwork. The margin for error is small, so search for a local service provider that has specific experience with heat pump repair and installation. The local element makes it easier for you to research their work and provides greater accountability.
HOW ARE WE DIFFERENT?
What sets us apart from other HVAC companies?
We have been around since 1985, and have over 30 years of experience.
We serve over 200 towns throughout the Chicago area including, Saint Charles and Batavia.
Our team is NATE and EPA certified, and comply with industry codes and standards.
We do not subcontract our work to third parties. Your technician is a full-time professional at TDH Mechanical, handpicked by Tim himself.
We have a team of loyal HVAC professionals, some of whom have been with us for several years. This results in dedicated experts who are interested in building long-term relationships with our customers.
We are authorized Trane dealers and offer the Trane Satisfaction Guarantee.
Top notch, truly personalized service from start to finish. No matter the extent of the job.
There is no problem too small or overwhelming for our team to tackle. We treat each and every service call with the same level of urgency, whether it's a new furnace installation or air duct cleaning. All of our HVAC technicians carry a customer-first mindset, allowing you to benefit from unparalleled workmanship and a close attention to detail. Our goal is the same as yours: to help you experience a truly comfortable home environment without unexpected interruptions from your heating and cooling system.