Is your heating system on the brink of breakdown? Give us a call at (630) 406-9082 to take advantage of our furnace and boiler repair expertise. We have a team of Saint Charles heating specialists that are always ready to provide you with the results you need. Click here for instant access to online sales and coupons.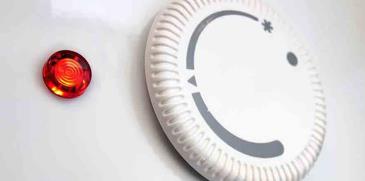 Whether you have a furnace heating your home, rely on a boiler, or defaulted to a radiant heating system, if the system you use stops producing heat when you need it most, you need to find a solution fast. In the middle of a cold winter night, you don't have the luxury of taking your time to shop around for the best heating contractor near me. You have to find one right away, so it makes sense to find one when the system is working well.
You can read through a list of reviews of our services from people in your area when you click here now.
Heating System Checklist
Check heat exchanger w/ camera, electronic ppm test and visual/mirror
Clean and adjust burner assembly
Check ignition assembly
Monitor flue draft, check for vent safety
Test safety controls
Test starting capabilities
Clean and adjust blower component
Adjust pilot
Total system air flow
Make noise reduction, energy conservation
Measure temperature drop
Measure condition of blower motor
Measure condition draft motor
Measure capacitors on motors
Replace owners filters
Who Decides If I Need a Replacement?
If your heating system has been providing you with comfort for more than 15 years, it's probably time to update to a more energy efficient version. This is also true if you've been spending money on repairs with few results. Ultimately, you as the homeowner will make the final decision on whether the switch is made, but you should follow the advice of your local heating expert, because he or she knows when it's time for a change. To help make things easier, we've outlined some things you need to consider when installing a new furnace in Chicagoland. Rest easy knowing we only recommend Saint Charles furnace replacement when it's needed—not when it most benefits us.
Different Ways a Furnace Shows It's Broken
Your furnace can be broken and still be providing heat to your house. Having broken elements means the heat won't be flowing for long, but you can usually see signs before it actually breaks down. If the air isn't as hot as it used to be, if the programmed temperature is never reached, if the furnace makes a lot of noise or smells bad and if your bills are steadily climbing, there's a problem that needs fixing. One that should prompt you to call Batavia's go-to HVAC company—TDH Mechanical, Inc..
Professional Solutions Just Make Sense
Whether you need a basic furnace repair or an extensive system replacement, it's always best to rely on a licensed HVAC contractor. Just like with your car, the odd person has the skills required for the DIY approach, but most of the time, experience and the latest equipment and technology are required to get the job done right. Professional service providers know the local building codes and bylaws, and more importantly, they know how a heating system should be configured for efficient operation. We can also provide a number of heating and AC tips that help you save money and energy. Of course, as you probably suspect, the most important of these is scheduling regular furnace maintenance in Saint Charles. Ask our technician for more information—and a flyer about our Saint Charles HVAC maintenance plan—when they swing by.
HOW ARE WE DIFFERENT?
What sets us apart from other HVAC companies?
We have been around since 1985, and have over 30 years of experience.
We serve over 200 towns throughout the Chicago area including, Saint Charles and Batavia.
Our team is NATE and EPA certified, and comply with industry codes and standards.
We do not subcontract our work to third parties. Your technician is a full-time professional at TDH Mechanical, handpicked by Tim himself.
We have a team of loyal HVAC professionals, some of whom have been with us for several years. This results in dedicated experts who are interested in building long-term relationships with our customers.
We are authorized Trane dealers and offer the Trane Satisfaction Guarantee.
Top notch, truly personalized service from start to finish. No matter the extent of the job.
There is no problem too small or overwhelming for our team to tackle. We treat each and every service call with the same level of urgency, whether it's a new furnace installation or air duct cleaning. All of our HVAC technicians carry a customer-first mindset, allowing you to benefit from unparalleled workmanship and a close attention to detail. Our goal is the same as yours: to help you experience a truly comfortable home environment without unexpected interruptions from your heating and cooling system.