Do you need professional Chicago indoor air quality system installation and repair? Call (630) 406-9082 today for fast, reliable service and top-notch customer service. Take advantage of our money-saving coupons when you click here.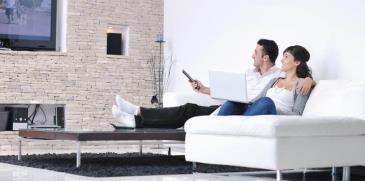 Air quality is one of the factors of indoor living that can't be taken lightly. Even if you leave your home for 12 hours a day with work and other activities, that means you're still inside for the remaining 12 hours, breathing in whatever happens to be in the air. Airborne contaminants can range from simple dust and dirt particles, to mold and algae. If people inside your home have allergies or respiratory issues, cleaning up the air will help.
You can read through a list of reviews of our services from people in your area when you click here now.
Clean Air with Cleaner Air Ducts
Some estimates say that an average family can produce up to 40 lbs of dust in a single year. Naturally, not all of this ends up in your air ducts, but it's safe to say that some of it does. And it's also safe to say your family is breathing some of it in as it is circulated throughout your house. Dust will coat the inside of your ducts and each time you turn on the AC or furnace, some of the dirt will be blown out into your living space.
If you find that the indoor air quality is lacking in your home, it might be time for duct cleaning. If you just moved in, are doing home renovations or haven't had them cleaned for at least two years, it's definitely a good idea to get them cleaned. Choose a professional company that has a good reputation in the community to clean your ducts, for best results.
UV Light Will Clean Your Air
Another way to keep your indoor air clean is to install a UV air sanitizer in your home. This unit uses ultraviolet light to remove particles from the air, and is successful at killing 99.9 percent of harmful airborne toxins and contaminants. UV air sanitizers are installed as part of the overall HVAC system, and remove particles before they enter the main living space. It's important to rely on professional installation when it comes to these air purifiers because the UV light can damage human tissue if you don't follow strict professional guidelines during installation.
HOW ARE WE DIFFERENT?
What sets us apart from other HVAC companies?
We have been around since 1985, and have over 30 years of experience.
We serve over 200 towns throughout the Chicago area including, Saint Charles and Batavia.
Our team is NATE and EPA certified, and comply with industry codes and standards.
We do not subcontract our work to third parties. Your technician is a full-time professional at TDH Mechanical, handpicked by Tim himself.
We have a team of loyal HVAC professionals, some of whom have been with us for several years. This results in dedicated experts who are interested in building long-term relationships with our customers.
We are authorized Trane dealers and offer the Trane Satisfaction Guarantee.
Top notch, truly personalized service from start to finish. No matter the extent of the job.
There is no problem too small or overwhelming for our team to tackle. We treat each and every service call with the same level of urgency, whether it's a new furnace installation or air duct cleaning. All of our HVAC technicians carry a customer-first mindset, allowing you to benefit from unparalleled workmanship and a close attention to detail. Our goal is the same as yours: to help you experience a truly comfortable home environment without unexpected interruptions from your heating and cooling system.