Is your home too dry for your liking? Find expert Chicago humidifier installation and repair services when you call (773) 342-4338 today. We will set up a consultation to go over your options and find the right solution for your situation. Click here if you'd like to see our online specials and coupons.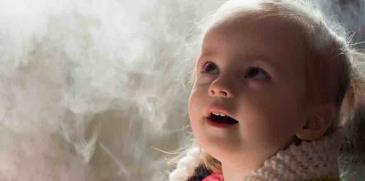 On the other end of the excess moisture and humidity problem is a scenario where the air inside your home or business is too dry. Excessive dryness in the air creates a host of negative side effects, and can affect everyone living in the house. If the air in your home lacks moisture to the point of being uncomfortable, a whole-house humidifier may be the answer.
You can read through a list of reviews of our services from people in your area when you click here now.
Risks of Low Humidity Levels
Someone living in a house with too much humidity may not be able to imagine a situation where the air is too dry, but it happens and the effects are just as irritating. If you have allergies or asthma, dry air can aggravate your symptoms and make them worse. Dry air can cause an increase in flus, colds and other viruses, and can increase the likelihood of chapped lips, dry mouth, bloody noses and itchy eyes. Around the house, you may notice more incidences of static shock on carpets and cracking in woodwork, floor and walls if the humidity levels are really low.
Whole-House Humidifier Basics
Whole-house humidifiers, which are also called "whole-home" humidifiers are systems designed to add moisture to the air in your house. They are installed directly into the central heating and cooling system and monitor the humidity levels continually, adjusting them whenever necessary. Whole-house humidifiers control the levels for the entire house, rather than individual rooms, so everyone is covered even while sleeping.
Professional Installation Advantages
Installing a system that becomes part of the central heating and cooling system and responds to the humidity levels in the house is certainly a job for professionals, and not a DIY project. When you use an experienced, reputable company to install your whole-house humidifier you can feel comfortable knowing that it is installed safely, legally and will help solve your dry air problem. There are just too many variables to consider with this type of installation to try it yourself, so if you really want to rid yourself of the dry, uncomfortable air, insist on professional installation.
HOW ARE WE DIFFERENT?
What sets us apart from other HVAC companies?
We have been around since 1985, and have over 30 years of experience.
We serve over 200 towns throughout the Chicago area including, Saint Charles and Batavia.
Our team is NATE and EPA certified, and comply with industry codes and standards.
We do not subcontract our work to third parties. Your technician is a full-time professional at TDH Mechanical, handpicked by Tim himself.
We have a team of loyal HVAC professionals, some of whom have been with us for several years. This results in dedicated experts who are interested in building long-term relationships with our customers.
We are authorized Trane dealers and offer the Trane Satisfaction Guarantee.
Top notch, truly personalized service from start to finish. No matter the extent of the job.
There is no problem too small or overwhelming for our team to tackle. We treat each and every service call with the same level of urgency, whether it's a new furnace installation or air duct cleaning. All of our HVAC technicians carry a customer-first mindset, allowing you to benefit from unparalleled workmanship and a close attention to detail. Our goal is the same as yours: to help you experience a truly comfortable home environment without unexpected interruptions from your heating and cooling system.