Discover high quality Chicago commercial heater repair services when you call (630) 406-9082 today. Let our experts take control of the situation and provide a fast solution, so you can get back to business. Browse through our current online coupons when you click here now.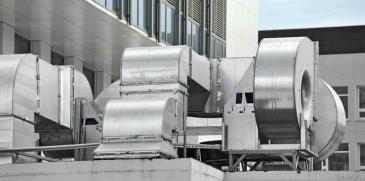 During the cold Chicago winters, commercial buildings rely on their heating systems just as much as a residential property does. The threat of the building going cold and everyone having to leave is there, as is the possibility of frozen pipes that could lead to one of them bursting. Whether your commercial property runs on a furnace, a boiler or some other heating system, it's important to keep it running well at all times, especially during the colder months.
You can read through a list of reviews of our services from people in your area when you click here now.
Costly Consequences
If your commercial heating system breaks down, the result can be costly. If the property houses a shopping mall and it is during business hours, some or all of the stores may have to close temporarily and employees may be sent home, depending on how long it takes to fix the problem. In an office building, workers will likely go home and in a manufacturing facility, production might have to be halted until a remedy is found. If pipes end up freezing and bursting, the fallout could be even worse.
Timely Maintenance Is Key
As with a residential property, having regular maintenance performed on a commercial heating system goes a long way toward preventing problematic breakdowns. When all the parts are thoroughly cleaned and damage is repaired before it shuts down the mall or sends employees home, the whole system runs more efficiently. Not only will you save money because business can carry on as usual, but the heating costs will also be lower because the system is more energy efficient.
Professional Help a Phone Call Away
Considering the importance of a commercial heating system, aligning yourself with a local, experienced service provider is a wise decision. When you know who to call in case of a problem, it makes the process much faster and will minimize any negative effects. Developing a relationship with a local expert means they will be familiar with your property and your equipment, making the repairs easier and the overall downtime shorter.
A heater breakdown at a commercial facility had the potential to cost a lot of money in lost business and wages, depending on the severity of the problem. Don't take any chances with you heat and call TDH Mechanical, Inc. today at (630) 406-9082 in the Chicago, IL area as soon as you notice a problem.
HOW ARE WE DIFFERENT?
What sets us apart from other HVAC companies?
We have been around since 1985, and have over 30 years of experience.
We serve over 200 towns throughout the Chicago area including, Saint Charles and Batavia.
Our team is NATE and EPA certified, and comply with industry codes and standards.
We do not subcontract our work to third parties. Your technician is a full-time professional at TDH Mechanical, handpicked by Tim himself.
We have a team of loyal HVAC professionals, some of whom have been with us for several years. This results in dedicated experts who are interested in building long-term relationships with our customers.
We are authorized Trane dealers and offer the Trane Satisfaction Guarantee.
Top notch, truly personalized service from start to finish. No matter the extent of the job.
There is no problem too small or overwhelming for our team to tackle. We treat each and every service call with the same level of urgency, whether it's a new furnace installation or air duct cleaning. All of our HVAC technicians carry a customer-first mindset, allowing you to benefit from unparalleled workmanship and a close attention to detail. Our goal is the same as yours: to help you experience a truly comfortable home environment without unexpected interruptions from your heating and cooling system.