Find professional Chicago air conditioning installation services when you call (630) 406-9082 today. We will send a cooling specialist to assess the situation and provide you with a cost-effective solution that makes sense. Click here for access to money-saving coupons and specials.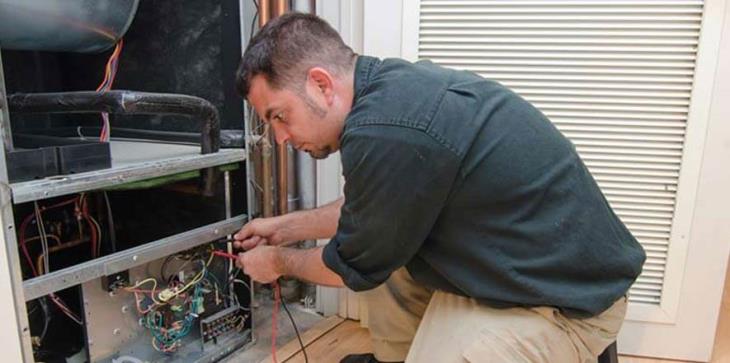 Having your air conditioning break down on a hot, humid summer day is disheartening to say the least. People get grumpy, it becomes nearly impossible to sleep, and all you can think of is finding a solution and getting your AC up and running once again. In some cases, repairs may be in order, but sometimes your system needs a full replacement.
You can read through a list of reviews of our services from people in your area when you click here now.
Reasons for AC Replacement
For many homeowners, the thought of having to replace their AC system can be frightening. It is a major household expense, and even though it's an investment because it adds value to your home, it's still intimidating. Most air conditioning systems will last for up to 20 years if they are installed properly and maintained well. If your AC has reached the upper age limit and is starting to malfunction, getting a new one is probably a good idea. Some of the signs that AC replacement is on the horizon include intermittent blasts of warm air during cooling cycles, loud noises when it is in use and struggling to reach the programmed temperature on the thermostat.
How to Find a Reputable Installer
If you are at the point that AC replacement is necessary, it's imperative that the system is installed correctly. When you are looking for a service provider, try not to rush and don't be afraid to ask questions. A local choice will offer greater accessibility, and you can ask questions such as how long they've been in business, if they belong to any trade organizations and you may even get to speak to past customers to get their views on the service.
Don't Forget About Maintenance
When you do find the right installation team and your new air conditioner is securely in your home or business, don't forget to schedule regular maintenance visits. You won't need one until the second summer, but keeping all the components clean will extend the life of your air conditioner and make it more efficient during times of heavy use.
HOW ARE WE DIFFERENT?
What sets us apart from other HVAC companies?
We have been around since 1985, and have over 30 years of experience.
We serve over 200 towns throughout the Chicago area including, Saint Charles and Batavia.
Our team is NATE and EPA certified, and comply with industry codes and standards.
We do not subcontract our work to third parties. Your technician is a full-time professional at TDH Mechanical, handpicked by Tim himself.
We have a team of loyal HVAC professionals, some of whom have been with us for several years. This results in dedicated experts who are interested in building long-term relationships with our customers.
We are authorized Trane dealers and offer the Trane Satisfaction Guarantee.
Top notch, truly personalized service from start to finish. No matter the extent of the job.
There is no problem too small or overwhelming for our team to tackle. We treat each and every service call with the same level of urgency, whether it's a new furnace installation or air duct cleaning. All of our HVAC technicians carry a customer-first mindset, allowing you to benefit from unparalleled workmanship and a close attention to detail. Our goal is the same as yours: to help you experience a truly comfortable home environment without unexpected interruptions from your heating and cooling system.