Top 3 Fall Home Maintenance Disasters
Fall is an important time to do your Chicago home maintenance, because summer and winter are usually the two most-active weather seasons. You have to take care of any problems that might have developed during the summer while also preparing your home for winter.
If you don't do things correctly, you could wind up with one of these three fall maintenance disasters on your hands.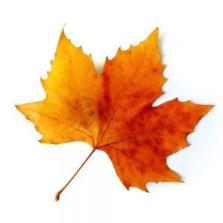 Failing to Properly Clean Your Gutters
Summer storms knock leaves, sticks, dirt and other debris into your gutters. Then when fall comes along, the leaves start falling off the trees, leading to even more build-up in them.
It's important to clean out your gutters in the fall, even if winter is dry season in your area.
Clogged gutters can lead to ice dams during the winter when snow melts, refreezes then melts again. Ice dams are build-ups of snow and ice right where your roof and house meet.
Once one forms, it can allow water to get inside your Chicago home. Cleaning out your gutters in the fall can help ensure these ice dams don't form.
Failing to Service Your Furnace
One of the worst feelings in the world is going to turn on your furnace on the first day it's cold enough to to do so and finding out it doesn't work. This often happens because you haven't properly maintained your unit.
At a minimum, you should change the filter on your furnace in the fall and also turn it on well before you need it to ensure it is working properly. It's also a good idea to have your unit professionally serviced during the fall.
Failing to Protect Your Air Conditioner
In addition to your furnace, you need to pay attention to your air conditioner as well. Once the fall cold sets in and you no longer need it, you need to protect it against the winter elements.
If you use window units, you should remove them and store them somewhere warm and safe. If you have a central air unit, you should vacuum or rinse it out to clear debris and then cover it with a canvas tarp that will protect it from the harsh cold and the damage water and ice can do.
Remember to keep up with a regular maintenance schedule. Call TDH Mechanical, Inc. at (630) 406-9082 to get your Chicago, IL home inspected.