Steps to Take When Hiring an HVAC Contractor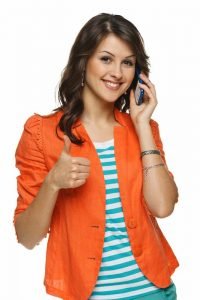 Homeowners understand how important their heating and cooling system is. As a homeowner yourself, you may be well aware of how uncomfortable your indoor climate can get when the system is not functioning properly.
You may also understand how frustrating and even expensive it can be when you use the wrong HVAC contractor to service your system.
Whether you are searching for an HVAC contractor today for maintenance, repair or replacement for your system, you may be wondering what you need to do to hire a great contractor.
Consider these important steps as you make your decision about which professional to work with.
Certified to Work on Your Brand of HVAC Unit
One of the first steps you should take when looking for an HVAC contractor to work with is to inquire about their ability to work on your specific brand of HVAC unit.
While all quality HVAC contractors will have special training, skills and certifications to work on HVAC units in general, some brands require their equipment to be serviced only by those professionals who are certified to do so.
If you do not choose the right contractor, you may run the risk of having your warranty invalidated. Therefore, inquire about the brands that a company services before you set up an appointment.
A Solid Reputation
Another good idea is to learn more about a company's reputation in the community. An established company may have served thousands of clients or more over the years, so you can likely find some great reviews online.
While many completely satisfied customers will not leave reviews online, you can get an idea about how prompt, reliable and friendly a company's staff members are by reading through reviews.
You should not let a handful of bad reviews dissuade you. However, you should look for a common theme among bad reviews. For example, if all of the bad comments state that the technicians arrived late, this should be a warning to you.
The Cost of Services
It can be difficult to determine what the cost of HVAC services are before you have a technician on your property, and this is especially true with repair work.
After all, the person answering the phone is typically not able to determine what is wrong with your system or what needs to be done to fix it.
However, you can get a ballpark idea about how fees are charged and what the hourly labor fee is.
If you need to hire an HVAC contractor for your home, you certainly want to choose the best professional for the job. By focusing on these points, you can make the best decision possible.
Need your HVAC inspected in your Chicago home? Call TDH Mechanical, Inc. at (630) 406-9082 for our services.